Last edited on August 15, 2022 by Miriam Pereira.
Some United States scenery is often overlooked, and not known to people other than U.S natives. Despite me being a United States native, I too, haven't see some of the overlooked places the United States has. For that very reason I've curated a United States bucket list that both you and I can visit.
So, if you are looking for the best in United States bucket list destinations, you have come to the right place!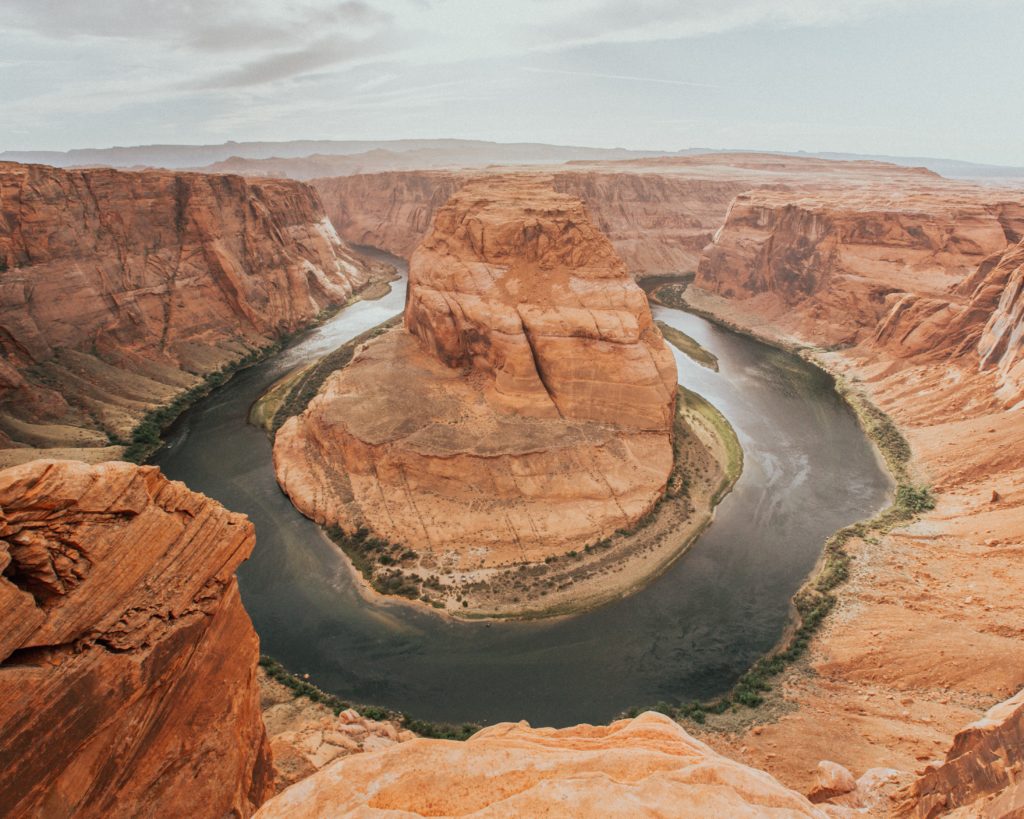 Horseshoe Bend
The Horseshoe Bend is located in a fairly easy spot to reach- Page, Arizona. The Horseshoe Bend's shape was created through years of the Colorado River going through it. When visiting, you are allowed to hike, helicopter ride and float in the lake. The total length of the hike is quite easy to achieve and sits at around 1 and 1/2 miles long.
Yellowstone National Park
Yellowstone National Park is a stunning park containing stunning scenery for visitors to see. The park is home to various species of animals and plants. Some beautiful places inside of Yellowstone are Grand Prismatic Spring, Old Faithful, Morning Glory Pool and Mammoth Hot Springs. Yellowstone is a great park to visit any time of the year, it is enjoyable in both summer and winter.
Skyline Drive
Skyline Drive is a drive around 105 miles long in Virginia, from Shenandoah National Park to Blue Ridge mountains. There isn't specific time to enjoy the view but rather depends on the month and season you drive by. It is best to visit around the end of September and October. You can often see layers of yellow, orange and red leaves on the mountains. The higher you drive, the prettier the view gets. It is best visited with friends and family.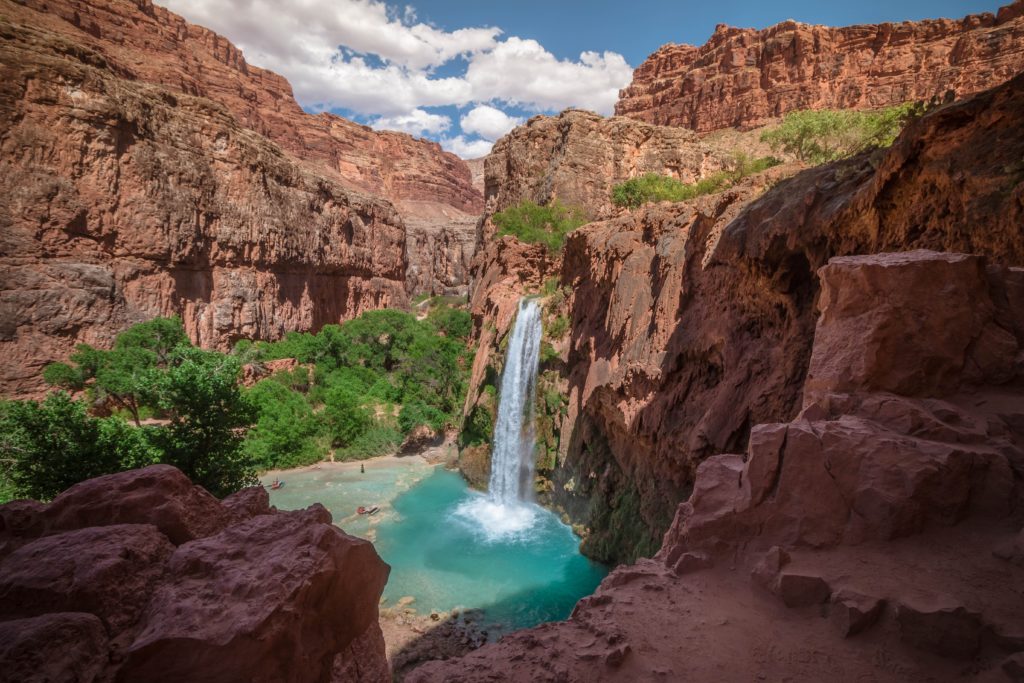 Havasu Falls
Located in Arizona, in order to reach Havasu Falls you have to hike around 10 miles with a 2,400 foot elevation. Once reached, the top of the view is amazing. It is recommended to camp in the canyon while visiting the falls. This is the perfect picturesque spot for your United States Bucket List.
Big Sur
There are many well known stops on Highway 1 in California, Big Sur being one of them. It is a drive along the Pacific Coast. Big Sur is filled with crazy turns while being a two lane highway. Along the drive, there are many hiking and camping places to stop and enjoy the view. The outdoor scenery is great to view while driving.
The Wave
There are many cool places in Arizona, The Wave among them. It is another beautiful canyon. The Wave is located between Kanab, Utah and Page, Arizona. The trail of the canyon is around three miles long with direct sunlight and no specific pathway. The canyon has limited spacing so it is best to book your trip ahead of time to make the most out of your time.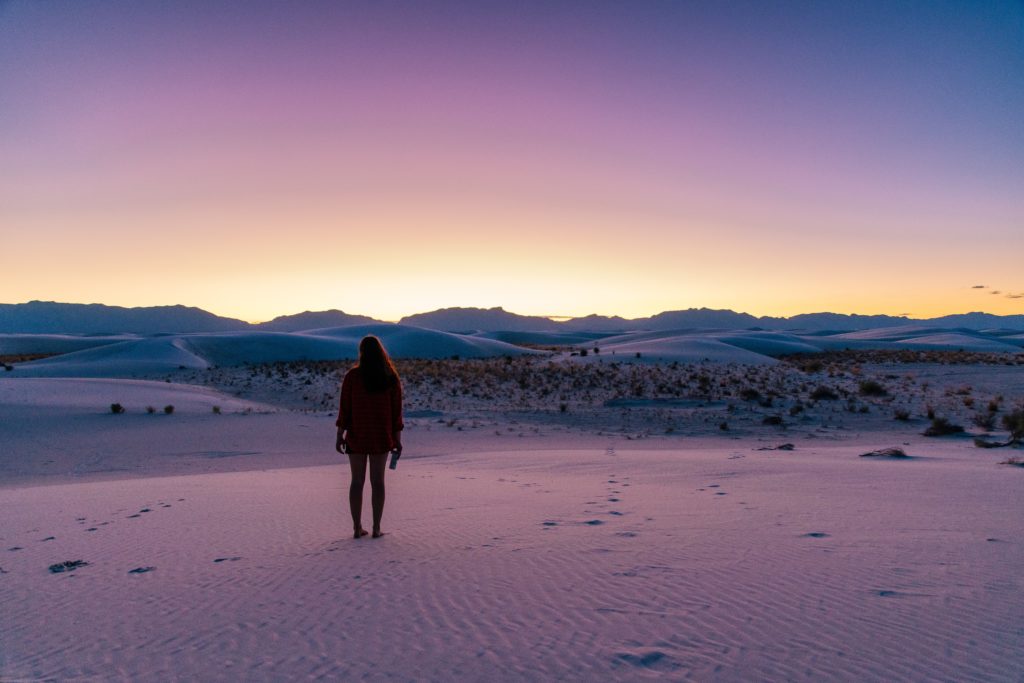 White Sands National Park
On January 18, 1933, White Sands, New Mexico was made a National Park. The park covers around 275 square feet of white sand dunes made up of gypsum crystals. The hike hosts spectacular views of white landscapes and scenery.
Antelope Canyon
Another beautiful location in Arizona is the Antelope Canyon. Even though there are a lot of narrow crevices, there are ladders placed to visitors in getting inside the canyon. Getting inside the canyon will allow you to get a close view of the Navajo sandstone.
Great Sand Dunes National Park
Great Sand Dunes National Park located in Colorado, is notable for having some of the largest dunes. The park expands for about 232.9 miles. There are many trials located around the National Park. One of them being Medano Creek trail. When entering the park, you are allowed to hike, sled, sandboard and splash in the creeks.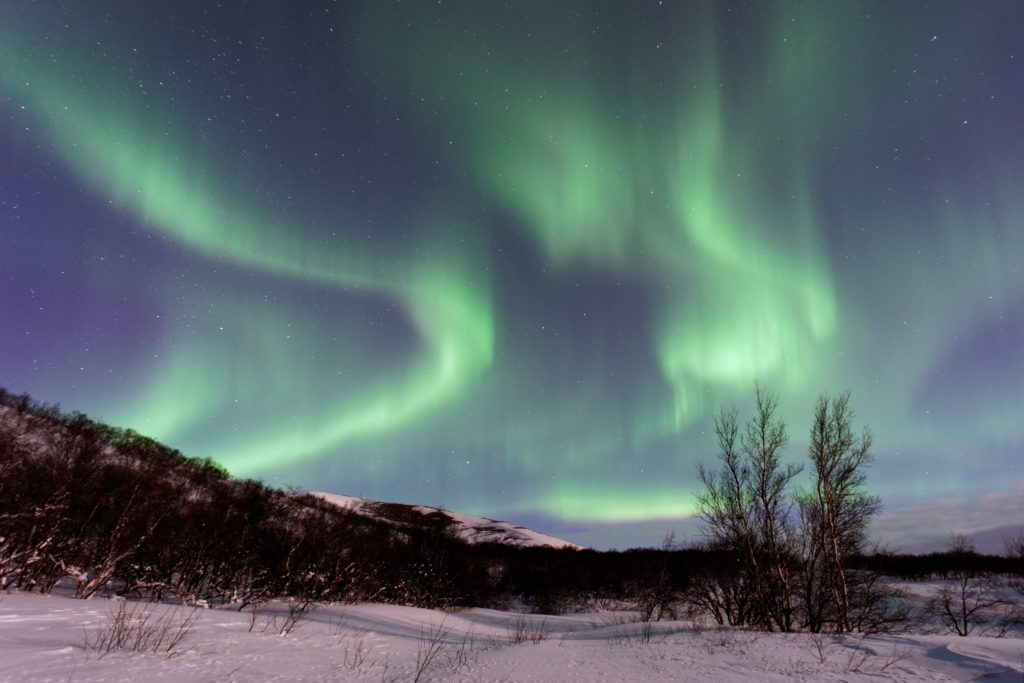 Northern Lights in Alaska
Alaska has many beautiful places it's most well known being, The Northern Lights. Alaska's northern lights season goes on from September to April. During this season there a long, dark nights that feature colorful lights to contrast with the night's color. It's specific term is aurora borealis which is caused by Earth's magnetic field and the particles emitted by the sun. The lights peak during March. Fairbanks is among one of the best places to see the Northern Lights.
Hammond Castle Museum
This is probably one of the most stunning Castles I've ever seen in both Europe and the United States. Hammond Castle is located on the Atlantic Coast of the U.S., specifically, in Gloucester, Massachusetts. It was constructed during 1926 through 1929 and was home to inventor John Mays Hammond, Jr.
Jackson Hole
Jackson Hole is a great place to visit during the winter and summer seasons. The hole is located in Wyoming. The best things to do there are winter activities and exploring the nature. Jackson Hole is made up of three different ski areas, Jackson Hole Mountain Resort, Snow King Mountain Resort and Grand Targhee Resort.
Colorado's Rocky Mountains
Popular times to visit the Colorado Rocky Mountains is during the summer and winter. Well known activities to do on the Mountains are hiking, mountain biking and rafting during the summer season. During the winter, skiing and snowboarding are ideal. You will see beautiful waterfalls, snow peaks, and greenery while hiking. It is advised to hike all the way to the top to view the best waterfalls.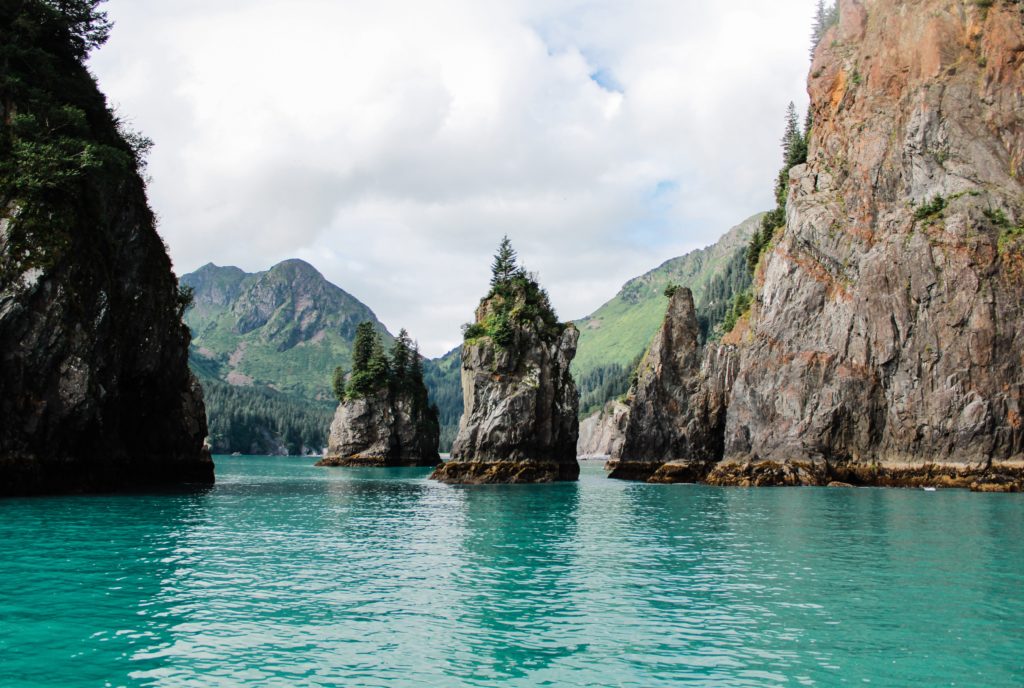 Kenai Fjords National Park
Kenai Fjords National Park is a gorgeous place located in the southern part of Alaska. Inside the park there is a broad variety of different animals, including sea lions, black bears and whales. This park is known to include one of the largest icefields.
Mount Rainier
Mount Rainier is one of the tallest mountains in the Pacific Northwest. It's height comes to be around 14,410 feet high. From the distance, you can see a glimpse of the Mountain from 114 miles away. Best time to visit is during the winter season.
Wizarding World of Harry Potter
Whether or not if you're a fan of Harry Potter, you must visit these parks in Orlando, Florida! In the Wizarding World, you can visit Hogsmeade, Diagon Alley, and the Hogwarts express. There are also many great souvenirs available to buy like, wands, robes, and butterbeer.
Multnomah Falls
Multnomah Falls is a year-round waterfall with a height of 611 feet. The falls gets its beautiful water from a nearby mountain. It's one of the most unique and natural falls located in the United States. There are many fun activities that you can do, one of them is hiking. There is a 2.2 mile trail around the Falls.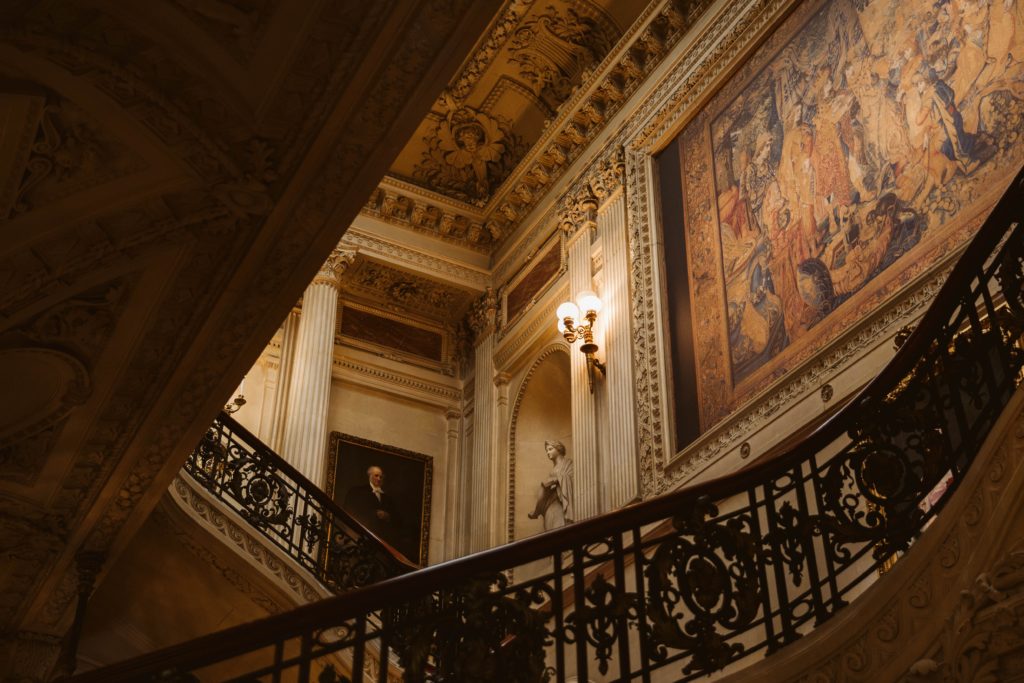 The Breakers
For people who prefer to enjoy the United States with less risk and hiking, The Breakers is a perfect spot. In addition to be a stunning castle, The Breakers is also a historical museum located in Newport, Rhode Island. It had initially been bought by Cornelius Vanderbilt II, inspired by the architecture of the Italian Renaissance.