Last edited on May 20, 2022 by Sarah Pereira
Though graduation isn't for another couple months, its never too late to look at pretty graduation dresses! These dresses are also perfect for bat mitzvahs, parties, both high school and college graduations and everyday use as well. Also let us know if you used any of these graduation dresses!
1) Floral Plissé Long Sleeve Wrap Front Dress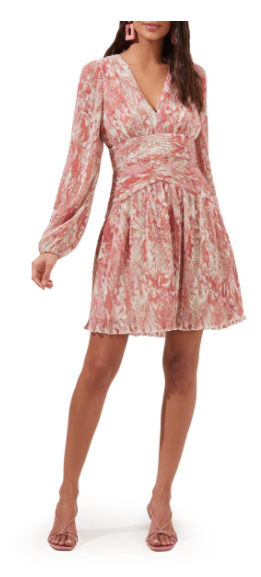 $79.00
I love this dress. The pattern, the sleeves, the cinched in waist. It's so pretty.
2) Stella Formal Sequin Scroll Print Mini Dress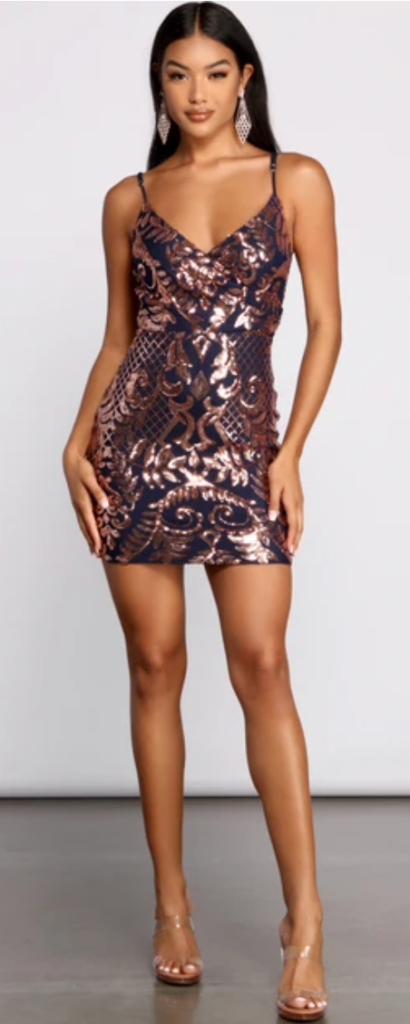 $46.90
This is the perfect grad dress! The rose gold and navy detail go very well together, I bet you'll be getting a lot of compliments.
3) Last Love Song White Tie-Waist Dress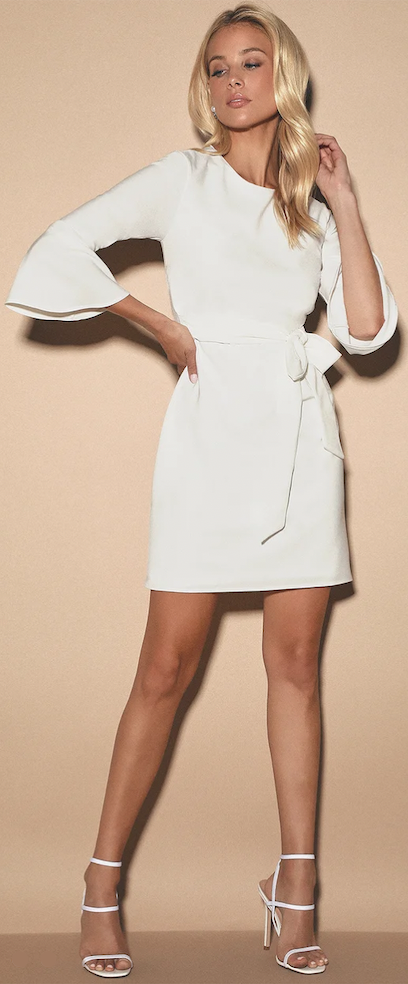 $52.00
This is the essential white dress! The best part about it is you can use it for graduation and/or work and other parties.
4) Mirielle Floral Print Eyelet Dress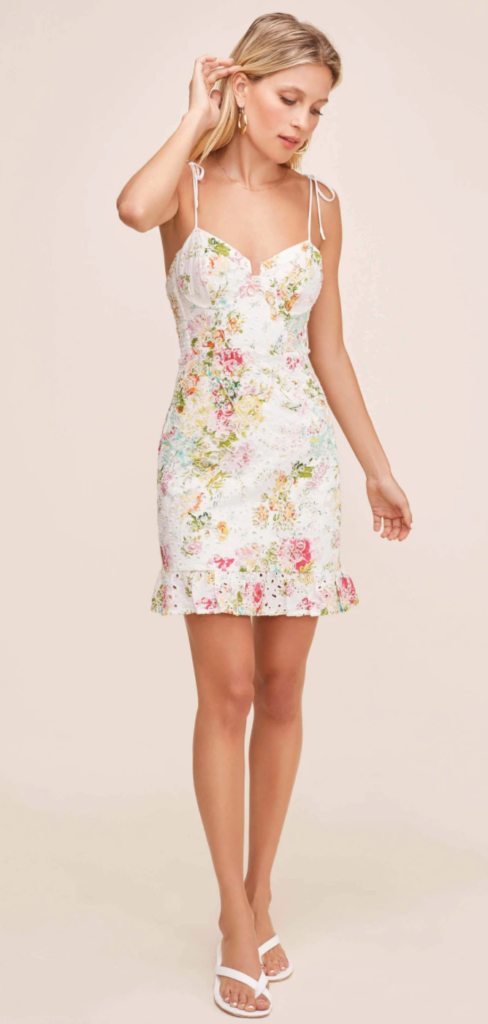 $75.97
This is SO cute! Eyelet dresses are finally becoming trendy again. ASTR the Label has so many cute summer dresses, go check out their website!
5) Beesly Dress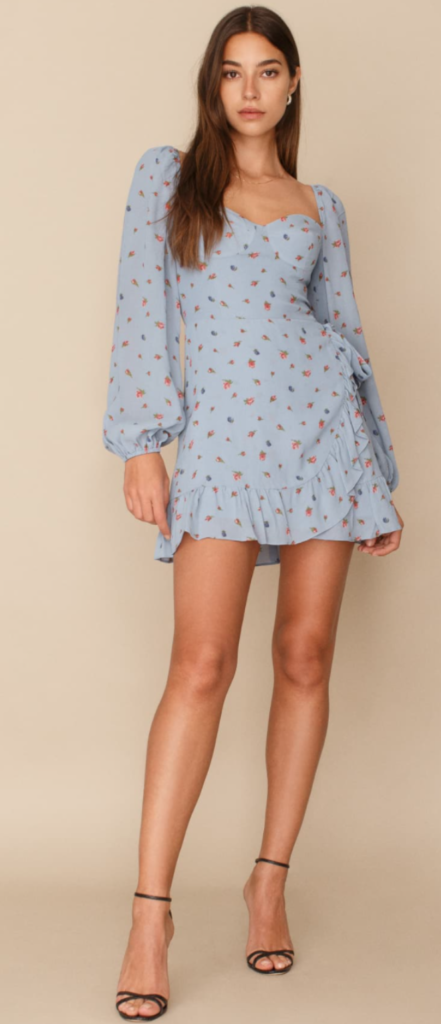 $248.00
This is one of the prettiest dresses I've ever seen. I love how classic and country side vibes it gives off.
6) Satin Slipdress

$49.00
Another mini dress, but this time its pink satin. I feel like no matter the season pink looks pretty anytime.
7) Rosita Dress – Floral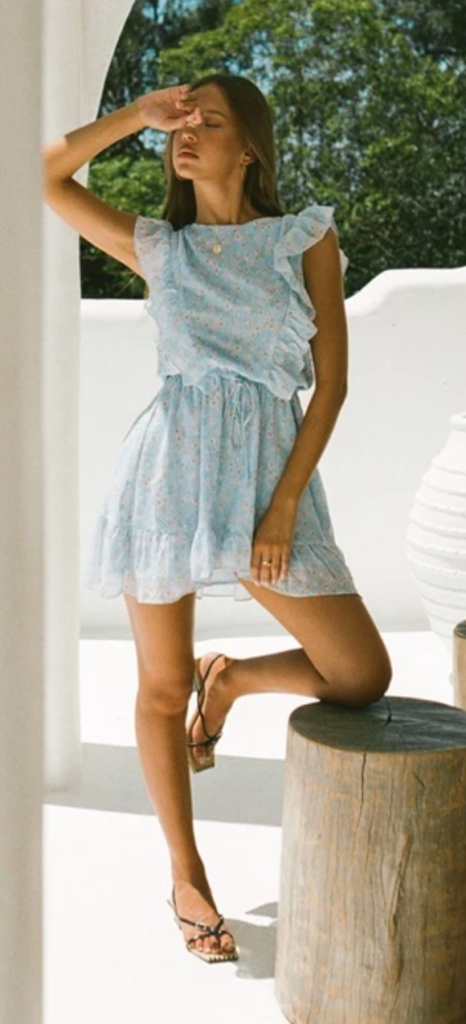 $76.00
Do you want to stand out on graduation day? Well this will definitely had heads turning. The sleeve cut and pattern is something I've never seen.
8) Cottage Hill Mini Dress- Champagne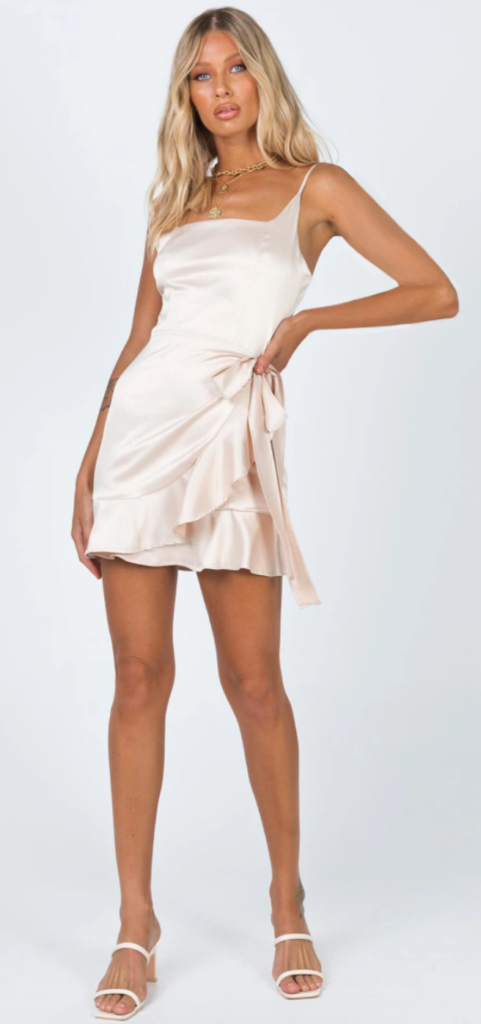 $49.00
Of the dresses I listed, I think this looks the most comfortable. Princess Polly also offers so many colors and patterns of this dress so you'll find something you love!
9) Alma Dress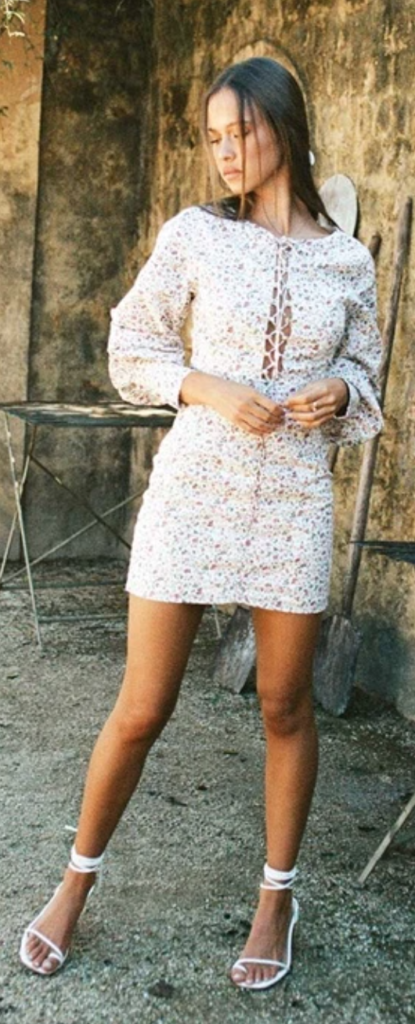 $72.00
Have you ever seen a dress like this? Because I haven't. This is such a unique dress perfect for graduation.
10) Randi Mini Dress- Teal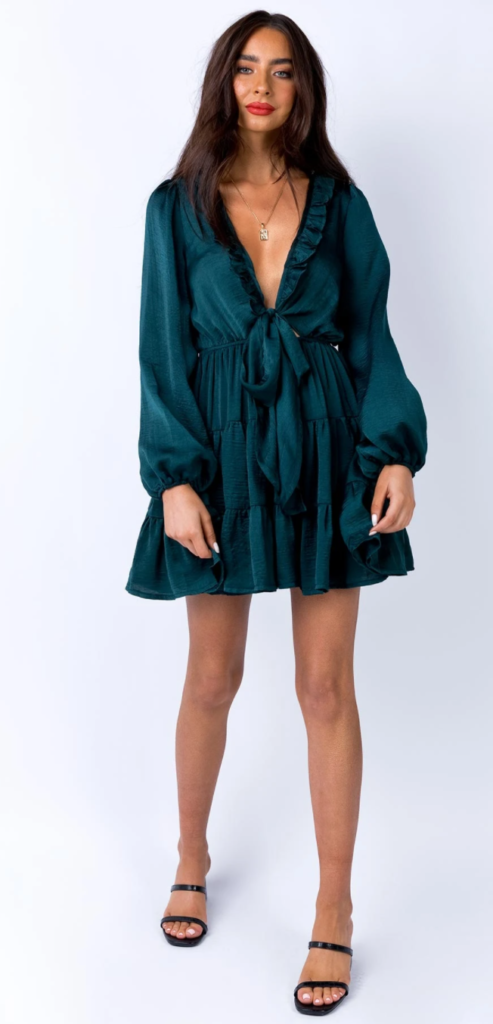 $45.00
If you were looking for a grad dress with more color, this is a great option. This dress would look stunning out of graduation too.
12) Draped Floral Dress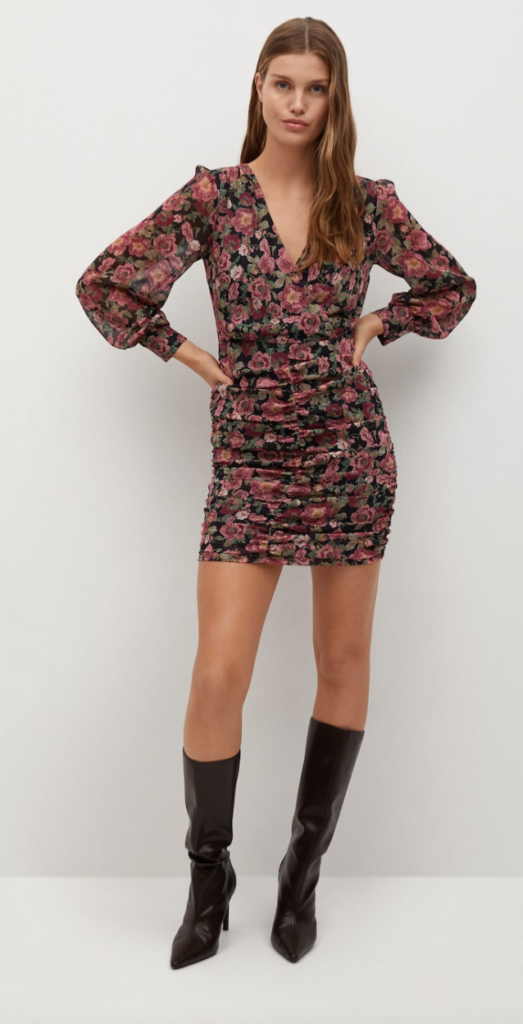 $79.99
If you like cinched dresses, this is for you! Mango also has some of the highest quality clothing (I speak from experience), so this should last for some time.
13) Emmalyn Mini Dress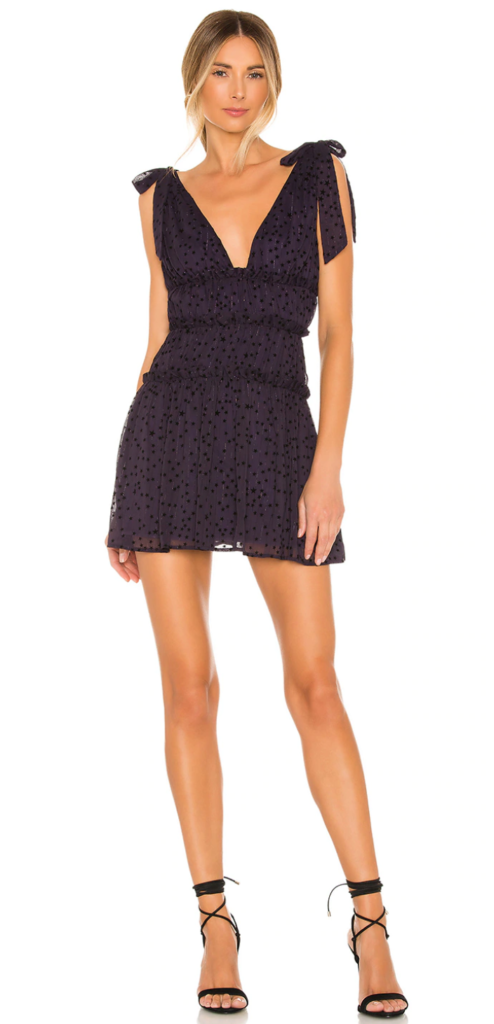 $198
Gorgeous right? Revolve has the cutest dresses (though they are on the pricier side). Seriously, you must go to their website. I love the look of the bow and cut of the dress that would look stunning for graduation.
16) Cinched-Front Midi Dress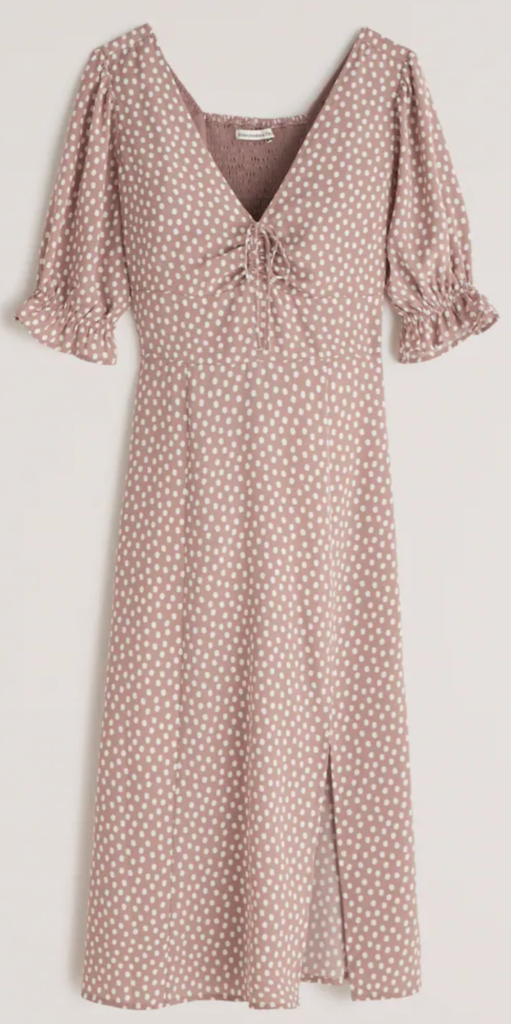 $89
Don't like wearing short dresses? This is the perfect option, with a length just below the knee. Abercrombie also offers a petite version of this.
15) Arline Dress

$158
Have you seen that color pink? It's so summery and perfect for a summer graduation, sure to make you look great.
17) Wrapped-Up Mini Dress

$59.40
This is such a stunning color of red, perfect if you want to have to have a bold graduation dress.
18) Ivonna Allover Eyelet Mini Dress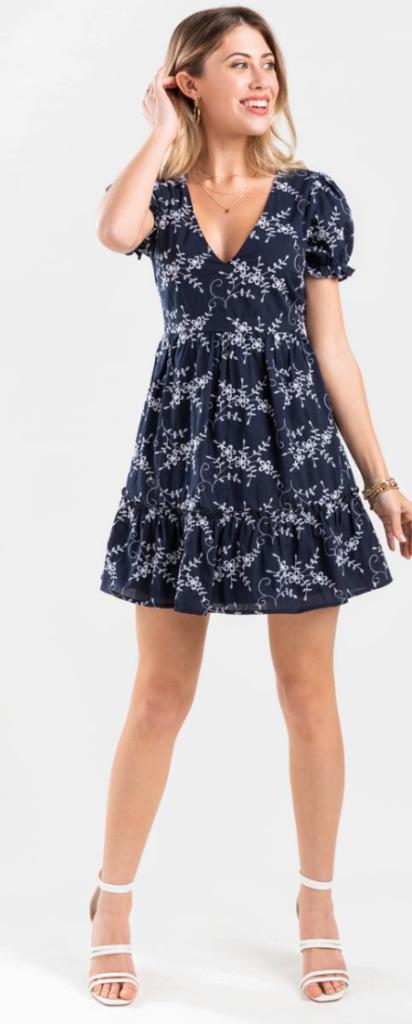 $54.00
What a great dress for a hot outdoor graduation, from the cut to the dress color, this is a great option for a graduation dress.
19) House of Harlow x REVOLVE Naya Mini Dress

$178
Barbie anyone? This shade of pink satin is stunning and perfect for graduation.
20) Alora Satin Puff Sleeve Mini Dress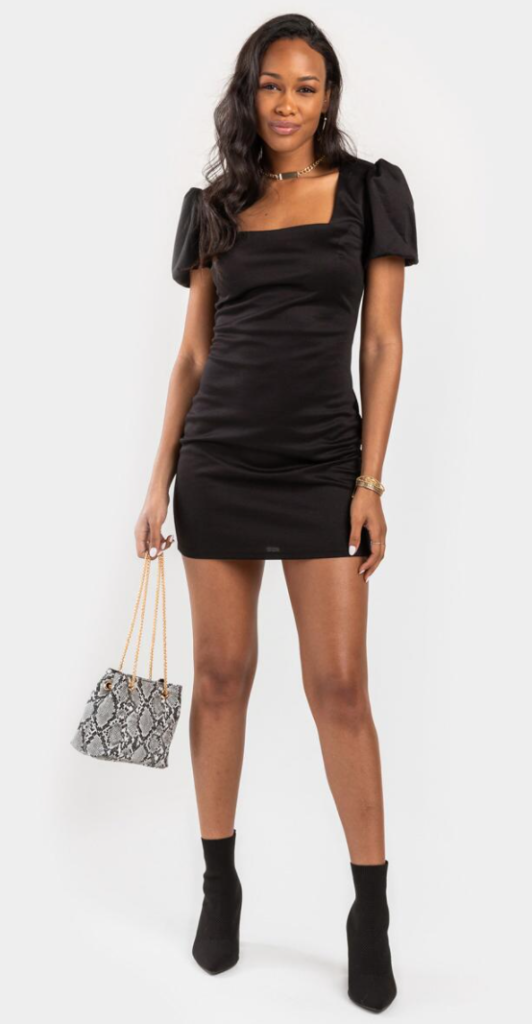 $25.98
I love this dress so much, its an essential in your wardrobe whether or not you're having a graduation.