Last edited on January 31, 2022 by Miriam Pereira
As you can obviously see we named our entire blog about something we like: Creamy Codfish. So, it is only fair that we share with you our family's baked Codfish recipe. This translates to Bacalhau com Natas in Portugal which is a popular and well-known dish there. There are over 20 Portuguese ways to cook Bacalhau!
P.S. It's really good and easy to make!
DETAILS:
Prep Time: 1 hour
Cook Time: 30-40 minutes
Total Time: 1.4 hour
Serving: 4-6 people
INGREDIENTS:
17 ounces dried salted codfish
1 pack of french fries or 4-5 large potatoes
1 cups of heavy cream
4 cups of sunflower oil
4 tablespoons of olive oil
2 onion
3 cloves of garlic
1 pinch of salt & pepper
1 pinch of nutmeg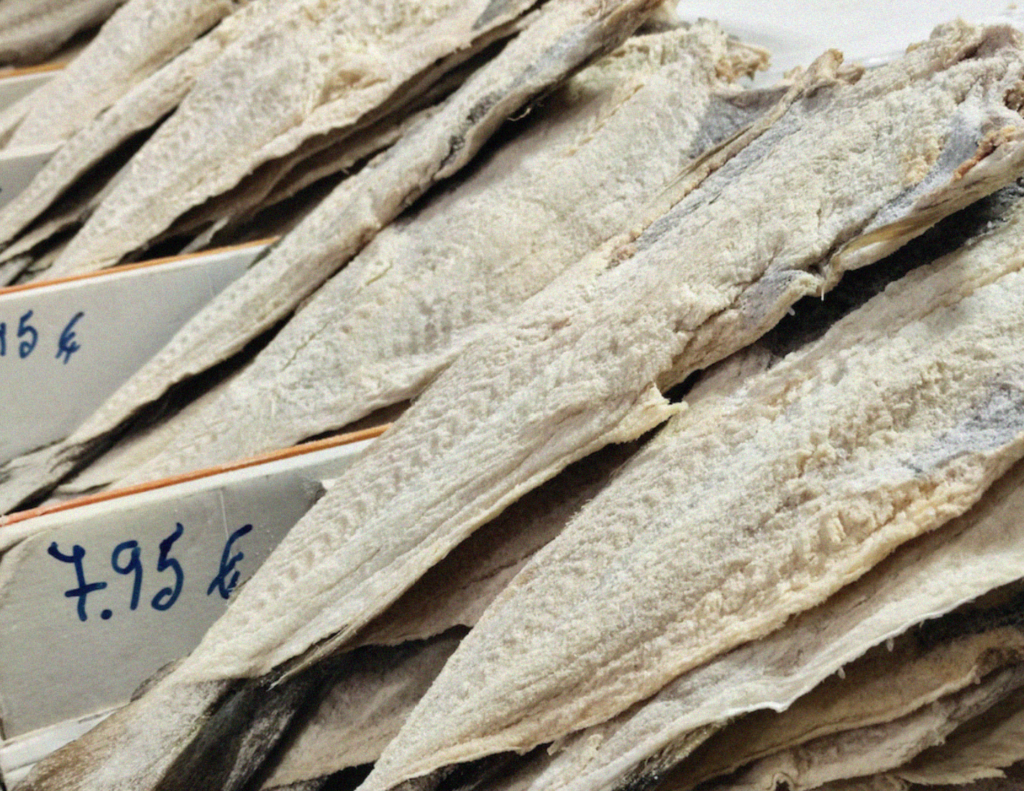 DIRECTIONS:
Step 1: Soak dried salted codfish in cold water for 24 hours, change the water regularly throughout the day.
Step 2: Remove all skin and bones of codfish. Break the codfish into chucks and little pieces.
Step 3: Preheat the oven to 350° Fahrenheit or 170° Celsius
Step 4: Heat 4 cups of sunflower oil in a large pan. Fry the potatoes in hot oil until cooked (about 5 minutes). Bring the fried potatoes to a plate with paper towels. Let the potatoes drain the oil onto the paper towels.
Step 5: Put olive oil onto a heat-proof casserole dish over low-medium heat. Cut the onions and garlic into small pieces. Cook the onions and garlic in the oil. Let cook until golden. Once golden, add the codfish and let it cook, add the potatoes into the pan and let it cook for a few minutes. Reduce heat and add the heavy cream.
Step 6: Add a few olives around the top of the casserole dish before putting it in the oven.Put the casserole dish into the oven for about 30 minutes, until the top is golden brown. Serve while hot and enjoy!